Dear reader and visitors of our schools' web,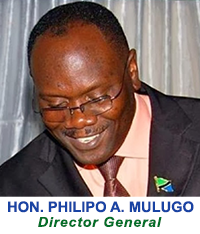 It is a great pleasure to write to you this very concise message on behalf of St Marcus Community                             
Let me start by congratulating the St. Marcus Pre/Primary and Secondary Schools levels management and staff for their personal and joint efforts that have enabled us to accomplish the various planned activities toward the achieving ST MARCUS vision. I would rather thank and congratulate our esteemed students their parent and guardians to be our loyal customers and major stakeholders.
With me as an academician and the educational stakeholder, I have prioritized to improve human qualities by promoting an important balance between cultural,
Spiritual, social and academic development via my institutions
 I am therefore, very ambitious of promoting humanities for the utmost human welfare. These introduced modern institutions with the fullness of their facilities, are there purposefully to create a base which fosters qualified human beings who are capable to handle the future life challenges.
 Moreover, I have for some years now been promoting the brilliant students from different areas to free education via St. Marcus secondary school.
I finally, feel very proud to welcome you all to join and capitalize the worth opportunities guaranteed by our schools for different level. Our schools offer both junior and senior academic involvements under the established friendly and inspiring environments.
Thanks and God bless you wherever you might be.
---